You got a requirement to enable web-based barcode scanning for your mobile users. You don't want to do it via an app since it requires extra effort for both users and developers. You want to enable users to read barcodes from your website via the camera of a mobile phone or tablet. How to do that?
In this post, we will introduce how to create a solution for barcode scanning from mobile browsers using Dynamsoft Barcode Reader (DBR) SDK. Users can access the web page via their mobile browsers, capture an image or load an existing one, upload it, and then get the barcode result. Users can also read barcodes from live camera feed directly.
Supported barcodes include:
1D Barcode
QR Code
DataMatrix
Aztec Code
There are mainly two ways to decode barcodes in mobile browsers:
Server-Side scanning
Client-Side scanning.
Read Barcodes on Server Side
You can upload an image with barcodes to the server, decode the barcode content, and then return the decoded result.
The video below shows how this works:
You can open the demo URL in your mobile browser or scan the QR Code below using your mobile camera to try out the server-side barcode scanning demo: https://demo.dynamsoft.com/DBR_Mobile/MobilecamBarcodeReader.html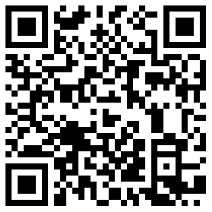 Scan QR Code using your mobile camera to open our Dynamsoft Barcode Reader demo for Server-Side Decoding 
Try it yourself
Read Barcodes on Client Side
Our JavaScript barcode reader API based on WebAssembly technology enables you to read barcodes from live video stream within desktop and mobile browsers.
The browser compatibility is shown below:
Image source: WebAssembly – JavaScript | MDN
You can open the demo URL in your mobile browser or scan the QR Code below using your mobile camera to try out the client-side barcode scanning demo: https://demo.dynamsoft.com/dbr_wasm/barcode_reader_javascript.html

Try it yourself